Aell

Some attributes

Nation
InterPol
King (Mayor)
Stevairus
Foundation
May 12th
Location
Australia
The town of
Aell
was created on May 12th, 2015. It was created by Stevairus in retaliation to the actions of EnderIce6, also known as Enderlice, when he kicked Stevairus, one of the most influential members of London, out of London for starting an election for the mayoral position. Shortly after its creation, Aell joined the nation of InterPol.
Structure
Edit
Economical Structure
Edit
Aell's economy is based off of wheat farming and stone mining. Aell is an inland town so it does not have access to sea trade. Nonetheless, Aell exports and imports materials via mail and airship.
Aell has recently entered the era of airships, and is steadily building up a fleet. Notable airships in Aell include:
Privateer Magmatic (recovered from pirate attack)
IPGF Shayna Elviore MK I
IPMF Dalton
IPF Samuel MK I (2)
Samuel MK II (private jet)
Political Structure
Edit
Aell holds a significant position in the nation of InterPol, albeit only several days old. Plans for building an InterPoli [REDACTED] are underway, possibly at an outpost near [REDACTED].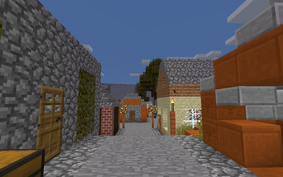 Town Structure
Edit
The town is made up of an inner area surrounded by a wall, and an outer area, also surrounded. The inner town serves as the mayoral residence of Aell, seeing as the area inside the walls is currently under construction. It has a main street and some desert-styled buildings.
The outside of the old town, larger buildings are starting to spring up, including the Schiffman Residence and the air-pit.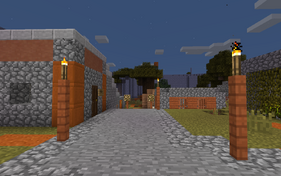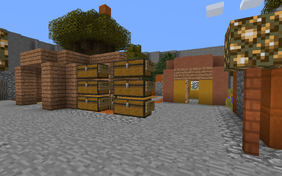 Downfall
Edit
After a while, the town of Aell began to fall apart. This began after the Great Towny Glitch of May 2015, when Aell was left unprotected for a short time and Stevairus couldn't get anyone to join. Thankfully, no griefing had occurred over that time, although AlexSchiff (Stev's irl friend) was asked by Stevairus to claim the area of London as New London and Stevairus's other irl friend, GallifreyGabe_MCD (I think), joined Aell.
Soon though, apineda asked Stevairus to relocate Aell to Japan, to the old ruins of Morioka. Aell also acquired a military base in [REDACTED] where InterPoli fighters are built and distributed.
Abandonment and Relocation
Edit
For the past several weeks, Aell has been stripped of its buildings, besides the Schiffman Manor and the Japanese Embassy, and its proud fleet of fighters has been relocated as well.
Meanwhile, a castle has sprung up in the southern part of Japan. Stevairus left it unclaimed which resulted in The Stev-Trolling of June 17 2015. After reclaiming it, plans to delete the old walled city and start a new one in Japan will be considered and used/done/whatever.